Statim Healthcare is a renowned provider of best teleradiology reporting services, offering seamless diagnostic expertise to healthcare facilities across the United States. With a focus on delivering high-quality radiology interpretations, we bring together a team of skilled and experienced radiologists who are dedicated to providing accurate and timely diagnosis.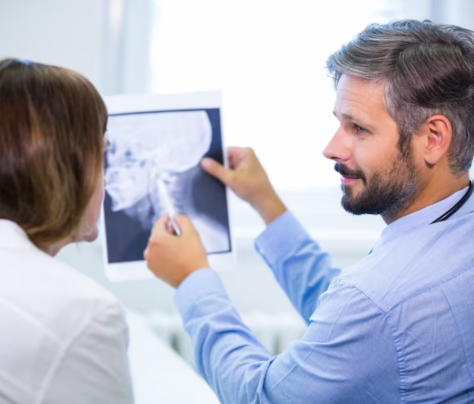 Advantages of the Best Teleradiology Reporting Service
In this modern era, access to timely and accurate outsourced radiology services is vital for accurate diagnoses and effective treatment planning. With the best teleradiology reporting services, healthcare institutions can harness the benefits of advanced technology, experienced radiologists, and streamlined communication.
Improved Access to Radiology Expertise
Outsourced radiology services break down geographical barriers, enabling healthcare providers to access experienced radiologists regardless of location. With Statim Healthcare's teleradiology services, healthcare facilities gain access to a diverse panel of radiologists, each with their own areas of specialization. This broad expertise ensures comprehensive and accurate interpretations, leading to enhanced patient care and treatment planning.
Rapid Turnaround Times for Diagnostic Reports
Outsourced radiology services significantly reduces the time it takes to receive diagnostic reports. By leveraging advanced technology and efficient workflows, Statim Healthcare ensures prompt delivery of reports, facilitating faster decision-making and timely patient management. Our streamlined processes optimize report turnaround times, ultimately improving patient outcomes and satisfaction.
Enhanced Collaboration and Communication Between Healthcare Providers
Outsourced radiology services promote seamless communication between radiologists and referring physicians. Statim Healthcare employs advanced tools and features that facilitate real-time collaboration, allowing for immediate discussions and consultations. This efficient exchange of information enhances the continuity of patient care, enabling effective treatment planning and reducing the need for additional imaging studies.
Quality and Accuracy in Teleradiology
Ensuring the utmost quality and accuracy in teleradiology is paramount in delivering exceptional patient care. At Statim Healthcare, we leave no room for compromise when it comes to the reliability of our services.
Stringent Quality Assurance Processes
Statim Healthcare, the best teleradiology service providers, uphold the highest standards of accuracy and reliability in their teleradiology services. Rigorous quality control measures are implemented to ensure consistent and precise interpretations. Through comprehensive peer review and continuous professional development, our radiologists maintain excellence in our practice, adhering to industry standards and guidelines.
Accreditation and Certifications
Statim Healthcare holds prestigious accreditations and certifications in the field of teleradiology, including HIPAA Compliance. These credentials validate our commitment to quality and expertise while ensuring the highest standards of data security and patient confidentiality. Adhering to HIPAA regulations, our best teleradiology service providers consistently meet or exceed industry best practices, safeguarding patient information throughout the diagnostic process.
Technology and Infrastructure Used in Outsourced Radiology Services
Discover the advanced technology and robust infrastructure behind Statim Healthcare's best teleradiology service, ensuring secure and efficient diagnostic solutions for healthcare facilities.
State-of-the-Art Teleradiology Platforms
Statim Healthcare leverages cutting-edge technology, including the best-in-class tele-PACS solution, eRAD. This advanced platform facilitates the secure and efficient transmission of medical images and data. With an intuitive user interface and 24/7 technical support, eRAD enables even remote diagnostic centers to accurately interpret cases within the required time frame.
Data Security and Privacy Measures
Protecting patient information is of paramount importance to Statim Healthcare. Robust security protocols are in place to safeguard data during the best teleradiology service. By complying with relevant privacy regulations and employing strict data encryption and access controls, patient confidentiality is maintained at all times.
Seamless Integration with Healthcare Systems
Experience seamless integration and workflow optimization with Statim Healthcare's best teleradiology service providers. With compatibility with existing hospital or clinic systems and a commitment to customization, we ensure smooth transitions and enhanced efficiency in diagnostic operations.
Compatibility with Existing Hospital or Clinic Systems
Statim Healthcare,with the best teleradiology service, understands the importance of seamless integration with clients' existing healthcare systems. Our teleradiology services are designed to integrate effortlessly, ensuring minimal disruption to workflows. By collaborating closely with healthcare facilities, Statim Healthcare tailors our solutions to meet specific integration requirements.
Workflow Optimization and Customization
Recognizing that each healthcare facility has unique needs, Statim Healthcare provides tailored teleradiology services. Our expert team works closely with clients to optimize workflows, ensuring efficient and customized solutions. By aligning with existing processes, Statim Healthcare enhances the overall efficiency of diagnostic operations.
Unmatched Teleradiology Solutions for Optimal Diagnostic Support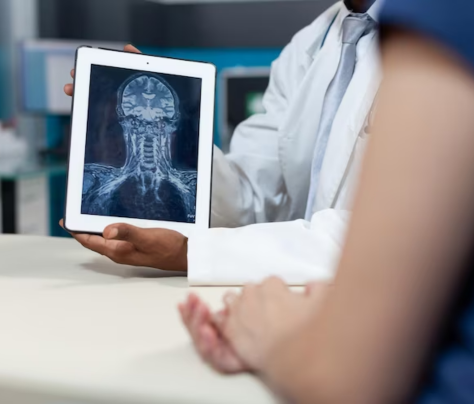 Statim Healthcare is a trusted US teleradiology service provider, offering seamless diagnostic expertise to healthcare facilities across the nation. With a dedicated team of skilled US radiology specialists and cutting-edge technology, we deliver accurate and timely interpretations that contribute to effective patient care. By breaking down geographical barriers, teleradiology enables healthcare providers to access specialized expertise regardless of location, ensuring comprehensive and precise diagnoses.
Our commitment to quality is evident through stringent quality assurance processes. Our radiologists undergo continuous professional development and adhere to industry standards and guidelines, ensuring consistent and reliable interpretations. Holding prestigious accreditations and certifications, we demonstrate our dedication to maintaining the highest standards of excellence in teleradiology, assisting diagnostic imaging system in USA.
With state-of-the-art teleradiology platforms like eRAD, Statim Healthcare enables secure and efficient transmission of medical images and data. We prioritize data security and privacy, employing robust protocols to protect patient information during transmissions and complying with relevant privacy regulations.
Moreover, we seamlessly integrate our best teleradiology services with clients' existing healthcare systems, optimizing workflows and enhancing efficiency. We customize solutions to meet specific integration requirements, ensuring a smooth transition and improved diagnostic operations.
Choose Statim Healthcare for reliable, efficient, and seamless teleradiology services that enhance patient care and contribute to better treatment outcomes.